Raymond's BBQ Gourmet Courses information
Go from Zero to BBQ Hero with Raymond's BBQ courses.
Increase your BBQ skills and impress your loved ones.
Grilling or barbequing, charcoal or gas – it's a great way to combine flame and flavour (and get out of the kitchen and into the party!
Learn to barbeque better with Raymond's BBQ Gourmet cooking classes & lessons to enhance your technique, expand your knowledge and spice up your social life.
Go from Zero to Barbeque Hero  in the Basics Course. Expand on your abilities in the Extensive BBQ Course.
Raymond's BBQ Gourmet Courses give you the skills to cook with the fiery passion that cooking with flame deserves.
Not just recipes, but master the tools, techniques and tastes and you'll be grilling a three-course gourmet meal on your BBQ in just five 3 hour lessons or in an intense weekend course.

Please contact Raymond now to enquire about having a course with us or at your venue. He is open for corporate bookings. Email him now.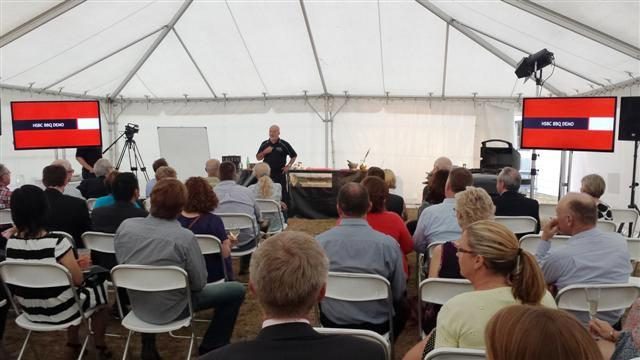 It's a great course you won't regret it I learnt a lot my wife has never cooked a roast in the oven since it always done on my BBQ it's so much nicer
Awesome course!! Highly recommend 🍴
My husband attended the course and cooked an amaaazing tasty mouth watering meal a few days later. Hars off to Raymond!
Can totally say it is worth it. Now I have a valid excuse for 3 different BBQ's!
My husband went on this course n absolutely loved it... he said it's the best course he's ever been on.... highly recommend