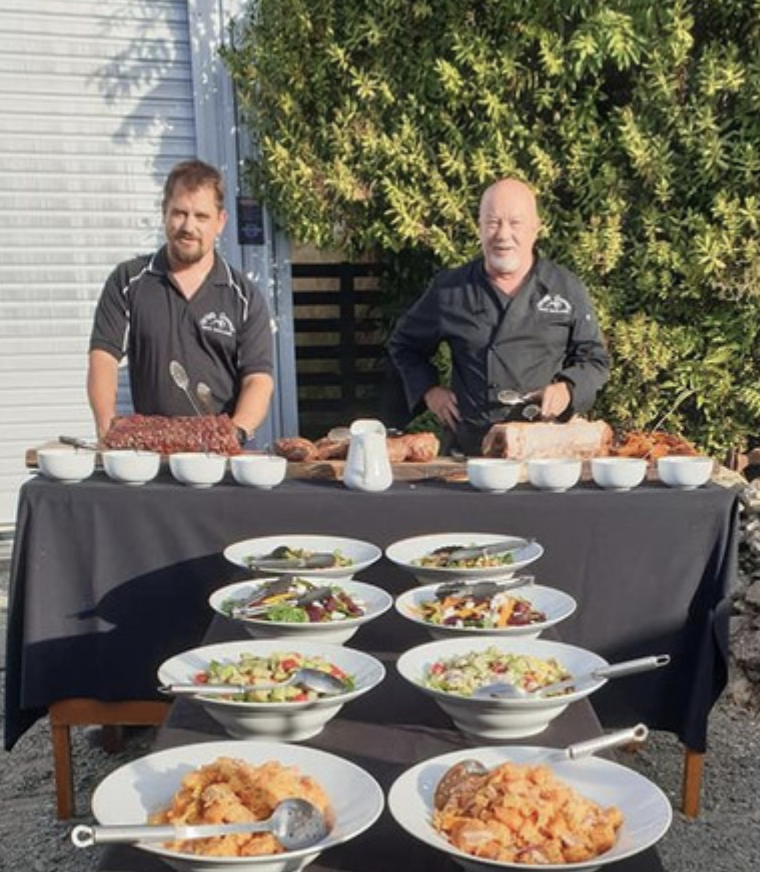 Raymond has put up his BBQ tools to
handover the reigns to his son Tom.
He is no stranger to a catering kitchen, they have
been running Vertigo Catering since 2010. He has also previously been at the Havelock North Club.

But, Raymond won't be hiding from the kitchen just yet as he still has his rubs available. 

The van Rijk Family welcome you to the BBQ Gourmet experience.
When planning your perfect day,
look no further than us.
Food lovers beware…
you're in for a tasty surprise.
Based at the Hawkes Bay Racing Centre. We have amazing, great hospitality.
What more could you want out
of a great venue.
We love to meet people who
want to share their love
of food at our venue or your venue.
Drop us a line or give us a call.
something for everyone's tastebuds
our sample MENU
share our love of food
MINI YORKSHIRE PUDDINGS WITH RARE ROAST BEEF
CHAR GRILLED LOIN OF PORK
Stuffed with Dates, Apricots and Heavenly Hog Rub
HONEY ROASTED BABY BEETROOT WITH SPINACH, CARROTS & FETA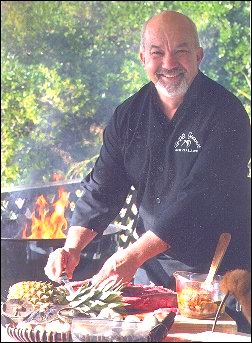 Does your man or yourself need to man up in the kitchen? Send your loved one on our BBQ courses with Raymond.